---
TRAIN YOUR PUPPY FROM HOME
with BAXTER & Bella's easy-to-use and fun-to-follow online puppy school!
We have really exciting news! Recognizing the importance of training and wanting to help you get started in the right direction as quickly as possible, we have partnered with BAXTER & Bella to provide discounted lifetime access to their exclusive MEMBERS ONLY online puppy school, including all the training resources you will ever need, leading to better animal ownership and the very best in Bernedoodle companionship!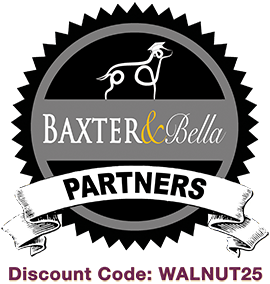 As important as the first 8 weeks are in a puppy's development, most of a puppy's training, and socialization happens after they leave us...when they go home with you! The task of training a puppy can be an overwhelming thought to some people, especially when this is your first puppy, or it has been several years since you have had a puppy. This is one reason we were drawn to BAXTER & Bella! While most puppy training classes last for a few weeks or months, the BAXTER & Bella puppy school has lifetime access to 60+ online, step-by-step lessons that you can take at your own pace from your home. Plus, you have access to over 100 videos, printable checklists and charts, field trip activities with your puppy, and more! You can even schedule a time to FaceTime with the trainer, Amy.

It is also very affordable! While puppy classes and kindergartens can cost around $50-$200 for a couple months of weekly classes, BAXTER & Bella is a one time cost of $238 for lifetime membership with access to lessons you can refer back to over and over again. What's more, when you use our discount code, WALNUT25, you automatically get 25% off your purchase! And, anyone can use our code, not just families that have purchased a puppy from us.

We truly feel that if you are looking to train your dog as a companion, therapy dog, service dog, etc. (whether you purchase a puppy from us or not!) this is a great place to start!

Discount Code for 25% off: WALNUT25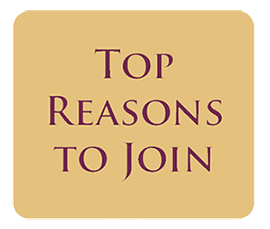 LIFETIME SUPPORT
Support that lasts all throughout the life of the dog
INVOLVE THE WHOLE FAMILY
Tips and tools for bringing the whole family on this adventure
ASK THE TRAINER
Schedule 20 minute live calls with the creator and trainer
Click here to go to BAXTER & Bella's website!
Don't forget to use code WALNUT25 for 25% off!
Not up to the challenge of training your puppy? No problem!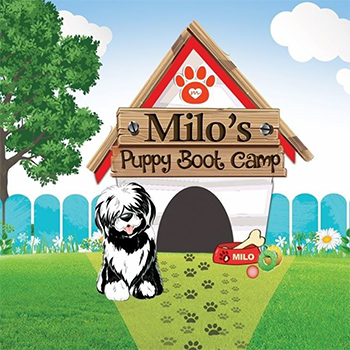 Walnut Valley Puppies has proudly partnered with Milo's Puppy Boot Camp for all our board and train needs! Milo's Puppy Boot Camp will pick up your puppy from us at 8 weeks of age and continue training anywhere from 4-16 weeks, depending on the program you choose! They offer 10% off most training packages! (just mention Walnut Valley Puppies when applying for training)
Milo's Puppy Boot Camp focuses on crate training, leash work, basic commands, potty training, socialization, and more! This is an extremely popular avenue for families who are traveling at the time of pick-up or would just like to have their puppy professionally trained. Milo's will also arrange transportation to you after training.
If you are on our waiting list or are thinking about applying for a puppy and are interested in this service, please reach out to [email protected] or visit their website: Milospuppybootcamp.com.